An intensive 4-week remote course for anyone seeking to apply insights from anthropology, neuroscience, and behavioral economics to generate results in their organization now!
*Timezone: Thursday,
What will I learn?
Several frameworks and tools to explore and understand human motivation and behavior in a networked society. You'll discover how to apply "human behavior-centric" thinking to go out of your bubble, turn the invisible visible and uncover valuable insights that will lead to amazing customer-centric innovations.
How will I learn?
You will learn in an immersive way, in interactive live sessions led by our facilitators. You will also receive unique content and complementary materials, specially curated by Hyper Island for each module. And above all, you will learn by doing, with individual and group activities each week.
Why Hyper Island?
At Hyper Island we don't bring all the answers. We create facilitated learning journeys where discovering, applying and reflecting are part of the process in which you internalize learning, develop skills and generate knowledge that you can immediately apply to your own business challenges.
Our methodology
Our methodology is founded on a learner-centered, experience-based approach. We create facilitated learning journeys, where discovering, uncovering, applying and reflecting is all part of the process by which participants learn useful skills and knowledge they can apply right away. In all our learning we always work with these fundamental tools.
Download the course Syllabus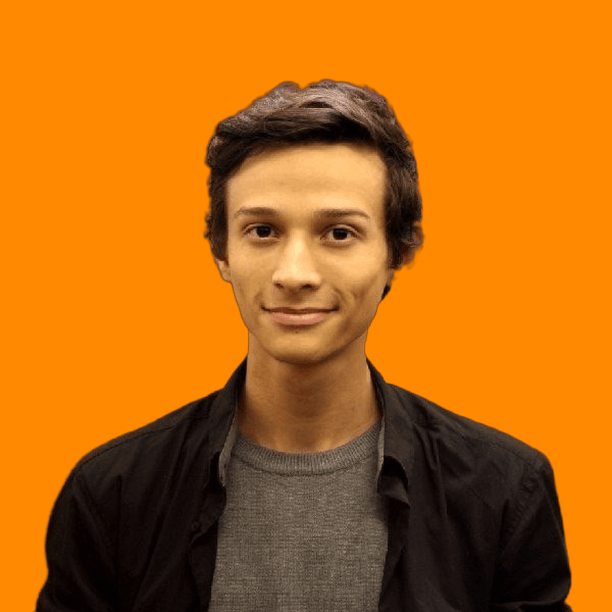 TALK TO US!
We want to hear from you! Schedule a conversation with Gleisson and learn how Hyper Island can help your company or team.
What do the Alumni say about the course?
'I loved the amount of practical exercises and documentation provided. The good vibe of the Hyper Island crew".
– Nadia Djebbar
'The course content and my current professional goals matched surprisingly well, the tools are simple and efficient and therefore extremely valuable!'
– Alberto Lobo, Co-founder and Business Designer at Alchemy Business Transformation Lab
Frequently asked questions:
What is the format of the course?
This is an online course with live interactive meetings and an asynchronous parallel journey. Through the specially curated learning kits, the weekly tasks and the live class, we deepen the knowledge of each module. We blend the learning material between videos, text, examples of market cases and our own videos of additional Hyper Island content. We encourage you to reflect on what we are learning and exchange experiences with your peers and the facilitators.
Are live meetings recorded?
Yes, if you are unable to participate, you will be able to watch all meetings asynchronously. All sessions are recorded and made available 1 day after their completion. The interactive live session is for many participants the highlight of the learning journey. Try to schedule yourself to be there but don't stress if it's not always possible.
How long will I have access to the material?
Both the learning material and the videos of the live session sare available to you indefinitely.
How does the Hyper Island methodology work?
Our methodology is based on hands-on learning, feedback, inclusive communication, collaboration between participants in each journey and reflection on what we are learning. We believe that learning by doing, in a safe environment where collaboration and reflection are always present enhances the learning experience.
How can I pay?
You can purchase our courses on your credit card directly on the site. We also accept deposit and can invoice your company. Contact us to find out more.
Does the course have a certificate?
Yes, at the end of the course you will receive the certificate of completion with the total hours and proof of participation. To receive it, it is necessary to attend at least 60% of the live sessions and/or perform at least half of the weekly activities.
Does Hyper Island offer scholarships?
We understand and care about social injustices such as social inequality, structural racism, LGBTphobia, sexism, ageism, and many other forms of discrimination that unfortunately still permeate our society.Thinking about how to do our part to change this social cycle - even if it is just a little - we created this space for scholarship applications with up to 100% discount on our online courses. To apply, fill out this form.
About Hyper Island
In 2023, Hyper Island celebrates 27 years as a provider of education and facilitator of immersive learning experiences for individuals and companies alike. During this time, we have worked to help people develop and cultivate their skills to meet the challenges of an ever-changing society.
Your cart is currently empty