Creative Thinking
The Learning Lab for teams  seeking to expand their creative confidence and bring some fresh tools and techniques into their organization.
ABOUT THIS LEARNING LAB

This Lab will introduce a range of tools and frameworks to unlock creativity in individuals and teams to drive personal creative confidence and real business results - now!

Boost your team's repertoire of practical and effective tools to open minds, shift perspective and ignite imagination.
Flexible and dynamic, the Creative Thinking Lab can be tailored for 8-16 hours of live facilitated learning with lab kits, activities and real time support.
Before and after the training our unique AI assessment tools combine artificial intelligence and anthropological intelligence to assess your teams needs and inform the Lab content and activities. 
Creative Doing
Explore creativity through the lens of action. Translating an idea into something physical is an active process of exploration and elaboration, not only execution.
Creative Mindset
We will introduce frameworks for understanding mindsets that promote curiosity, serendipity and complexity as routes to greater creativity.
Creative Teams
Explore the art and science of creative teaming with specific reference to key themes such as trust and diversity. But we will also explore how to lead yourself and others through the facilitation of creative processes that maximise inclusion. 
Creative Tech
We will help your team to consider a range of creative technologies and their uses for diverse means - from agile prototyping and app creation to creative digital storytelling
☑ Imagination and Curiosity
Ability to think creatively and explore new ideas.
☑ Problem-Solving
Capacity to identify, analyze, and solve complex problems.
☑ Courage and Risk-Taking
Willingness to take risks and pursue innovative solutions.
☑ Synthesis
Capability to combine diverse ideas and concepts into meaningful innovations.
☑ Flexibility
Ability to adapt to changing situations and embrace new perspectives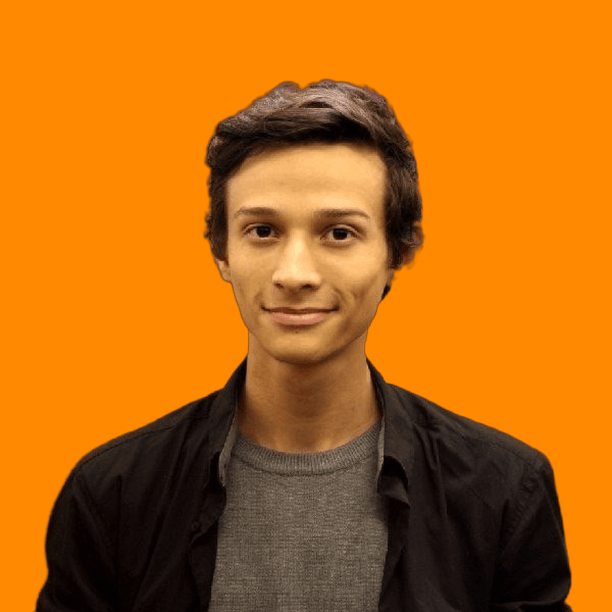 TALK TO US
We want to hear from you! Schedule a conversation with Gleisson and learn how Hyper Island can help your company or team.
Assessment
AI powered assessment tools allow us to tailor the Lab to your teams needs.
Live Sessions
Participants explore and discuss topics together, often with subject specialists.
Curated Lab Kits
Inspiring curated  and original content designed to expand thinking.
Experiments
Activate learning by putting into practice in the real world.
Reflection
Participants evidence and cement learning by completing a reflection on what they have learnt.
Professional Certificate
Recognised by industry experts all over the world.
OUR METHODOLOGY
Our methodology is founded on a learner-centered, experience-based approach. We create facilitated learning journeys, where discovering, uncovering, applying and reflecting is all part of the process by which participants learn useful skills and knowledge they can apply right away. In all our learning we always work with these fundamental tools.
Download the Hyper Labs Portfolio
Labs that impact your most valuable resource
Stay ahead of the curve
Get the latest trends and perspectives from industry experts, and take part in developmental training directly connected to real cases and business challenges.
Exceptionally close ties between learning & working
Your team will put ideas into real-world practice using our progressive methodology of learning by doing, which supports direct implementation and action planning.
Develop internal talent and growth
Continuous learning will support and increase collaboration, wellbeing and clarity in process and prioritizing. This in turn, will support individual implementation of new ideas and ways of working to foster a growth mindset.
Realise immediate business benefits
With a strong focus on applicable skills and knowledge, our courses have been designed for the current and future needs of a complex world. .
What do the Participants say about this content?
"The practical exercises definitely! I used to think that I am not a creative person, but with the right tools you can develop your creativity!"
- Milena Santana, Product Owner at Intellibrand
"The learning kit I loved all the inspirational materials you shared with us"
- Louise Tirre, Agile Coach at Mondelēz International
Your cart is currently empty