CX Design
The Learning Lab designed to help you leverage emerging technologies and anthropological insights to design and deliver innovative customer experiences.
ABOUT THIS LEARNING LAB

This Lab will help your team to apply a more holistic approach and see CX as a driver of digital and business transformation which goes beyond traditional approaches to marketing or customer satisfaction.
Our CX Design Lab will help you to develop the confidence to design and test innovative experiences based on lean and agile ways of working.
It includes specific training and tools which help future proof your team with hands on application of AI tools relevant to Customer Experience Design.
Flexible and dynamic, the CX Design Lab can be tailored for 8-16 hours of live facilitated learning with lab kits, activities and real time support.
Before and after the training our unique AI assessment tools combine artificial intelligence and anthropological intelligence to assess your teams needs and inform the Lab content and activities. 
Inclusive Design
We'll demystify Customer Experience and help your team gain a more holistic understanding of CX and its power to transform lives, organizations and society.
Customer Centricity & Customers Journeys
how to use disruptive methods, applied observation and deep listening to uncover insights and opportunities. Explore the importance of journeys and the emotions of experiences.
Behavior Hacks For CX
How to apply cutting edge insights from neuroscience and behavioural psychology to better understand how to design experiences.
Transformative CX - From Strategy to Mindset
Develop your own plan of action for driving CX within your organization. How to bring our ideas to life through agile experimentation and constant curiosity to learn.
☑ Empathy
Understanding and sharing the feelings of customers to enhance their experience.
☑ Problem-Solving
Capacity to identify, analyze, and solve complex customer experience challenges.
☑ Creativity
Ability to generate creative solutions to improve customer interactions and satisfaction.
☑ User-Centricity
Focus on designing products and services tailored to the needs and preferences of users.
☑ Communication
Ability to convey design concepts and solutions effectively to stakeholders and team members.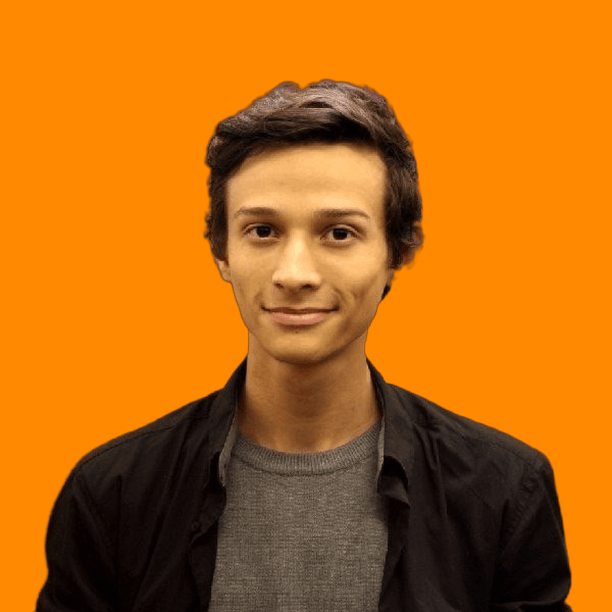 TALK TO US
We want to hear from you! Schedule a conversation with Gleisson and learn how Hyper Island can help your company or team.
Assessment
AI powered assessment tools allow us to tailor the Lab to your teams needs.
Live Sessions
Participants explore and discuss topics together, often with subject specialists.
Curated Lab Kits
Inspiring curated  and original content designed to expand thinking.
Experiments
Activate learning by putting into practice in the real world.
Reflection
Participants evidence and cement learning by completing a reflection on what they have learnt.
Professional Certificate
Recognised by industry experts all over the world.
OUR METHODOLOGY
Our methodology is founded on a learner-centered, experience-based approach. We create facilitated learning journeys, where discovering, uncovering, applying and reflecting is all part of the process by which participants learn useful skills and knowledge they can apply right away. In all our learning we always work with these fundamental tools.
Download the Hyper Labs Portfolio
Labs that impact your most valuable resource
Stay ahead of the curve
Get the latest trends and perspectives from industry experts, and take part in developmental training directly connected to real cases and business challenges.
Exceptionally close ties between learning & working
Your team will put ideas into real-world practice using our progressive methodology of learning by doing, which supports direct implementation and action planning.
Develop internal talent and growth
Continuous learning will support and increase collaboration, wellbeing and clarity in process and prioritizing. This in turn, will support individual implementation of new ideas and ways of working to foster a growth mindset.
Realise immediate business benefits
With a strong focus on applicable skills and knowledge, our courses have been designed for the current and future needs of a complex world. .
What do the Participants say about this content?
"It was super inspiring to be part of this Lab in CX Design 🙌 I've gained so many nuggets of new insights and ideas for building great customer experiences moving onwards. I can highly recommend this Lab in CX Design to anybody working in digital strategy, UX design, and who's building digital products/experiences/transformations in any capacity."
– Jacob Langvad Nilsson, Senior Project Manager at Merkle
"Hyper Island North America CX Program provided me with critical tools for taking every opportunity that the "Experience Economy" -as Pine and Gilmore called it-, gives. I am looking forward to applying all I have learned to keep fostering citizenship access to Justice and victims of crime care."
– Patricio Moyano Peña, State Prosecutor's Legal Chief of Staff Buenos Aires
Your cart is currently empty