Future Foresight
The Learning Lab for teams who seek to apply the mindset, behaviors and tools of a futurist. Hyper Island's market leading methods will help you best navigate an uncertain future.
ABOUT THIS LEARNING LAB
Hyper Island has extensive experience in helping teams and organizations bring futures thinking into the organization. This lab will introduce some of the core frameworks and tools of Futures Thinking which can be applied for everything from scenario mapping for strategy to creating speculative innovation projects.
From improving your capacity to spot trends to applying new technologies for disruptive transformation, this lab will help you explore the future from diverse perspectives. 
Flexible and dynamic, the Future Foresight Lab can be tailored for 8-16 hours of live facilitated learning with lab kits, activities and real time support.
Before and after the training our unique AI assessment tools combine artificial intelligence and anthropological intelligence to assess your teams needs and inform the Lab content and activities. 
Spotting Trends and Signals of Change
Explore some of the main structures and uses of Trends and Futurology in different organizations and discuss some key characteristics of a futurist or future maker mentality.
Mapping Possible Futures
Explore different 'pace layers' of change and how to separate signals from noise. We will start to introduce some of the main theoretical frameworks of applied futurism.
Scenario Building
How we apply our maps and radars for future trends into products, services, and ideas for the future. You will get first hand experience at creating some scenarios around different social and cultural themes.
Speculative Design & Prototyping
How to influence change through the creation of design fiction and speculative futures as well exploring the importance of storytelling and narratives for the future.
☑ Systems Thinking
Understanding complex systems and their interconnections.
☑ Curiosity
Eagerness to learn and explore new knowledge and experiences, including signals of change and emerging trends for opportunities.
☑ Storytelling
Ability to convey complex ideas and influence others through compelling narratives.
☑ Prospecting
Ability to imagine and ask better questions about possible futures, identifying potential opportunities and challenges.
☑ Influencing
Skill in persuading and guiding others toward a desired outcome.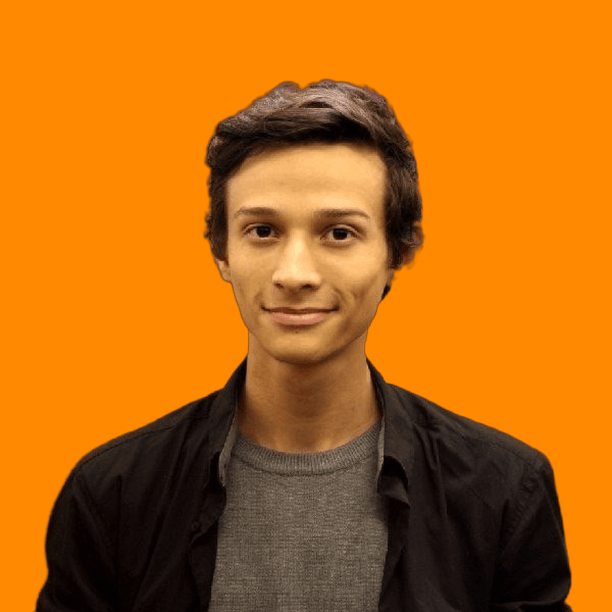 TALK TO US
We want to hear from you! Schedule a conversation with Gleisson and learn how Hyper Island can help your company or team.
Assessment
AI powered assessment tools allow us to tailor the Lab to your teams needs.
Live Sessions
Participants explore and discuss topics together, often with subject specialists.
Curated Lab Kits
Inspiring curated  and original content designed to expand thinking.
Experiments
Activate learning by putting into practice in the real world.
Reflection
Participants evidence and cement learning by completing a reflection on what they have learnt.
Professional Certificate
Recognised by industry experts all over the world.
OUR METHODOLOGY
Our methodology is founded on a learner-centered, experience-based approach. We create facilitated learning journeys, where discovering, uncovering, applying and reflecting is all part of the process by which participants learn useful skills and knowledge they can apply right away. In all our learning we always work with these fundamental tools.Download the Labs Syllabus
Download the Program
Labs that impact your most valuable resource
Stay ahead of the curve
Get the latest trends and perspectives from industry experts, and take part in developmental training directly connected to real cases and business challenges.
Exceptionally close ties between learning & working
Your team will put ideas into real-world practice using our progressive methodology of learning by doing, which supports direct implementation and action planning.
Develop internal talent and growth
Continuous learning will support and increase collaboration, wellbeing and clarity in process and prioritizing. This in turn, will support individual implementation of new ideas and ways of working to foster a growth mindset.
Realise immediate business benefits
With a strong focus on applicable skills and knowledge, our courses have been designed for the current and future needs of a complex world. .
What do the Participants say about this content?
"Beyond the ordinary! The Future Foresight Lab is your fast lane ticket out of your comfort zone! So you better buckle up for an intensive experience where you learn, unlearn and relearn and connect with amazing people from around the world. I can highly recommend this course if you're looking for inspiration and tools to build a better future."
– Valérie Henzen, CEO at Minds & Heart
"Enjoyed the team working activities which then progressed as the session went on... very good calm environment to learn within"
– John Hinchliffe, Senior Learning Consultant at Jam Pan
Your cart is currently empty