Future Leadership
The Learning Lab for leadership teams seeking to apply the mindset, behaviors and tools for tomorrow's challenges, today. Hyper Island's market leading methods will help you best navigate an uncertain future.
ABOUT THIS LEARNING LAB

Leaders are torchbearers, who help others to anticipate the future and inspire teams to step into the unknown.
In an increasingly turbulent, whitewater world leaders need to constantly adapt to to a learn, unlearn and relearn. This Lab helps leaders with new models and tools such as alignment and autonomy and  polarity management to enhance their skills set for leading in a world of uncertainty.
Practical methods and activities will help develop confidence for leading the self, leading others and leading the organization.  
Flexible and dynamic, the Future Leadership Lab can be tailored for 8-16 hours of live facilitated learning with lab kits, activities and real time support.
Before and after the training our unique AI assessment tools combine artificial intelligence and anthropological intelligence to assess your teams needs and inform the Lab content and activities. 
Facilitative Leadership
Learn how to lead your team towards the goal, stopping assuming only the role of the "expert leader" to act as a true "facilitating leader", thus unlocking the real potential of autonomous and committed teams.
Creating Efficient Teams
Modern fundamentals of team development and exploration of the tools and techniques that members and leaders can apply on a daily basis to promote the conditions for success.
Leading High Performing Teams
We will help you to hack your team culture with examples from a range of contemporary organizations. We will present simple tools and approaches to help your team be more adaptable, agile and objective.
Agility and Diversity as accelerators
We'll show you how agile leadership and diversity can inspire us to fully leverage the potential of our teams.
☑ Open Mindset
Willingness to consider new ideas and embrace different perspectives.
☑ Self-Awareness
Understanding one's own strengths, weaknesses, emotions, and motivations.
☑ Collaboration
Skill in working effectively with others to achieve common goals.
☑ Influencing
Skill in persuading and guiding others toward a desired outcome.
☑ Self-Leadership
Ability to motivate and guide oneself toward personal and professional goals.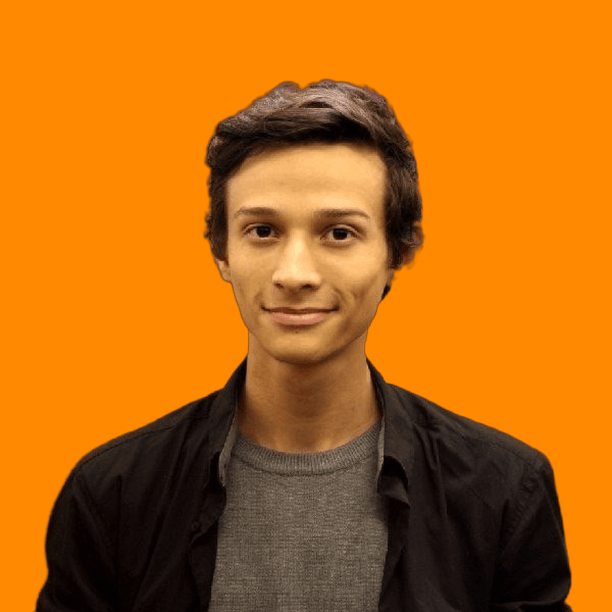 TALK TO US
We want to hear from you! Schedule a conversation with Gleisson and learn how Hyper Island can help your company or team.
Assessment
AI powered assessment tools allow us to tailor the Lab to your teams needs.
Live Sessions
Participants explore and discuss topics together, often with subject specialists.
Curated Lab Kits
Inspiring curated  and original content designed to expand thinking.
Experiments
Activate learning by putting into practice in the real world.
Reflection
Participants evidence and cement learning by completing a reflection on what they have learnt.
Professional Certificate
Recognised by industry experts all over the world.
OUR METHODOLOGY
Our methodology is founded on a learner-centered, experience-based approach. We create facilitated learning journeys, where discovering, uncovering, applying and reflecting is all part of the process by which participants learn useful skills and knowledge they can apply right away. In all our learning we always work with these fundamental tools.
Download the Program
Labs that impact your most valuable resource
Stay ahead of the curve
Get the latest trends and perspectives from industry experts, and take part in developmental training directly connected to real cases and business challenges.
Exceptionally close ties between learning & working
Your team will put ideas into real-world practice using our progressive methodology of learning by doing, which supports direct implementation and action planning.
Develop internal talent and growth
Continuous learning will support and increase collaboration, wellbeing and clarity in process and prioritizing. This in turn, will support individual implementation of new ideas and ways of working to foster a growth mindset.
Realise immediate business benefits
With a strong focus on applicable skills and knowledge, our courses have been designed for the current and future needs of a complex world. .
What do the Participants say about this content?
"I think the sections in all the modules that opened our minds about what's happening and the impacts of that on our lives were my favorite. And to hear others' thoughts on the topics as well. Different backgrounds and countries etc".
– Clinton Johnson, Organizational Development Specialist at Gerdau
"It was great to meet so many people from around the world and share leadership perspectives. All of the modules were very thought-provoking and generated great discussions and takeaways. Thank you again for a great course on leadership!".
– Tina Seitzinger, Sr. Director at Vericast
Your cart is currently empty